Check availabilities
Our fleet is one of the most variable to be found, including: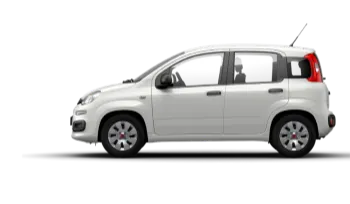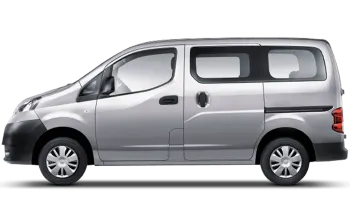 Our History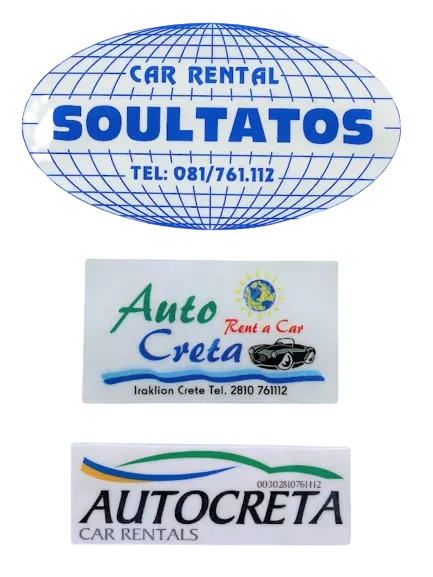 AUTOCRETA Car Rental Company, founded in 1980 by Mr. Tasos Soultatos, has been one of the pioneering car rental companies in Heraklion, Crete. Mr. Tasos and his family-owned business have worked in partnership with well-known hotels and tour operators, offering exceptional car rental services and tourism-related assistance to visitors in Crete.

In 2005, Mr. Tasos passed the company's leadership to his two children, Loula and Tasos Jr. Since then, the family has continued to work together, providing excellent car rental services and fostering friendly customer relationships.

As a local family business, AUTOCRETA has been directly providing car hire services in Crete since 1980, focusing on delivering top-quality services and valuable tips & information to help visitors enjoy their stay on the island.


Our Philosophy
At AUTOCRETA, our core philosophy revolves around personalized communication with our customers during the booking process, rental period, and after the rental is complete. We strive to ensure that our clients always feel secure and well-informed about any car rental or booking-related issues.
Our team is readily available to assist with any concerns that may arise, aiming to create a memorable car rental experience for our customers.


By maintaining competitive prices, high-quality vehicles, and excellent customer relations, we foster healthy competition and a high level of customer satisfaction.


Safe Car Rentals
Our fleet of vehicles is fully equipped with safety features, such as airbags, ABS, climate control, radio-CD, USB plugs, and more, to ensure your safety and comfort. As a top-quality car rental company, we prioritize our customers' safety by keeping our cars well-maintained.


To prevent mechanical issues, we use authentic spare parts and the best lubricants, allowing our customers to enjoy the finest quality product. Our experienced mechanics thoroughly inspect our vehicles before and after each rental, ensuring a safe and comfortable driving experience.


With decades of experience and a commitment to exceptional service, AUTOCRETA Car Rental Company continues to offer quality car rental services and support to visitors exploring the beautiful island of Crete.
In addition to offering top-quality vehicles and personalized customer support, AUTOCRETA Car Rental provides a range of comprehensive car hire services to ensure a smooth and enjoyable experience for visitors in Crete.


Airport and Port Pick-up and Drop-off
To make your arrival and departure in Crete as convenient as possible, AUTOCRETA offers car delivery and return services at Heraklion Airport and Port, without extra charge. Our representatives will be ready to greet you upon arrival, ensuring a seamless start to your car rental experience.
Wide Range of Vehicle Options
AUTOCRETA's extensive fleet of well-maintained vehicles caters to various preferences and needs, from economy and compact cars to luxury sedans, SUVs, convertibles, and minibuses. Whether you're traveling solo, with a partner, or with a large group, we have the perfect vehicle to suit your requirements.
Flexible Rental Periods
Understanding that every traveler's itinerary is unique, AUTOCRETA offers flexible rental periods to accommodate your plans. Choose from short-term rentals for a few days or long-term rentals for extended stays on the island.
Child Seats
For a stress-free driving experience, AUTOCRETA provides optional child safety seats, to ensure the safety and comfort of our younger passengers.
Roadside Assistance
In the event of unforeseen circumstances, AUTOCRETA provides 24/7 roadside assistance to ensure you get back on the road as quickly as possible. Our dedicated support team is always available to help you in case of emergencies or any issues that may arise during your rental period.


By offering comprehensive car hire services and a personalized approach, AUTOCRETA Car Rental continues to be a trusted choice for visitors looking to explore the beautiful island of Crete with ease and comfort.