Discover the Best of Crete | Complete Travel Guide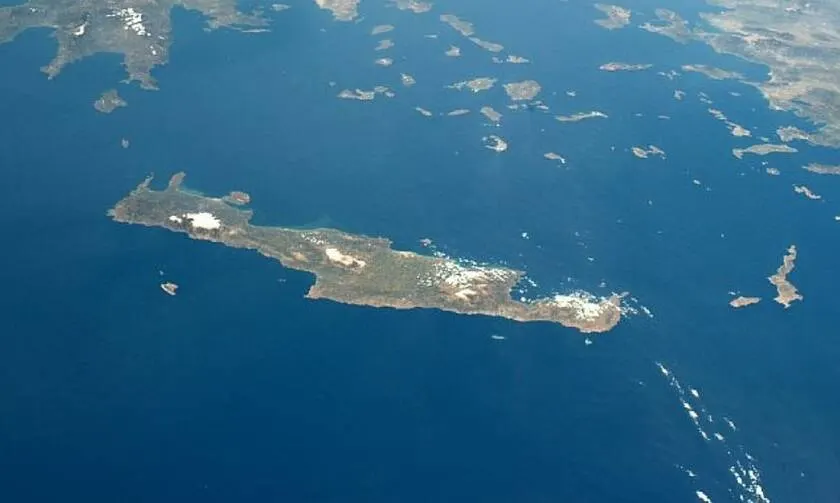 Crete is a land of legends, where myths and reality intertwine to create a unique tapestry of history, culture, and natural beauty. It is the largest and most populous island in Greece, located in the southern Aegean Sea, offering a wealth of experiences for visitors, from pristine beaches and rugged mountains to ancient ruins and vibrant cities.

Crete, is well known for its rich history, its hospitality and the friendly habbitants as well as its delicious cuisine and local specialties. The island has a diverse landscape, ranging from sandy beaches to rocky cliffs and is home to several important archaeological sites.
Of course Crete, is also home to some of the most beautiful and popular beaches in the world, Elafonisi pink sand beach, Vai palm beach and Balos Lagoon.


If you're looking for outdoor activities, Crete has plenty to offer. Hiking the Samaria Gorge, the longest gorge in Europe, is a must-do experience, while the Dikteon Cave, where Zeus was said to have been born, is a fascinating sight for history buffs. You can also take a boat tour to explore the island's secluded beaches and swim in the crystal-clear waters.
Crete is also known for its delicious cuisine, which features fresh seafood, locally grown vegetables, and herbs. Make sure to try some traditional dishes like dakos, a salad with tomatoes and feta cheese, and dolmades, stuffed grape leaves. Wine lovers will also appreciate the island's excellent vineyards, producing some of the best wines in Greece.
For those interested in history and archaeology, Crete has plenty of ancient sites to explore. The Palace of Knossos, dating back to the Minoan civilization, is the island's most famous archaeological site, while the ruins of Phaistos are equally impressive. The Historical Museum of Crete in Heraklion is a great place to learn more about the island's history and culture.
In terms of traditions, Crete has a rich musical and dance heritage, with festivals and celebrations happening throughout the year. The traditional dress and weaving techniques are also fascinating to observe, and visitors can purchase handmade textiles as souvenirs.

Whether you're looking for adventure, relaxation, or cultural experiences, Crete has it all!

How Crete island got its name?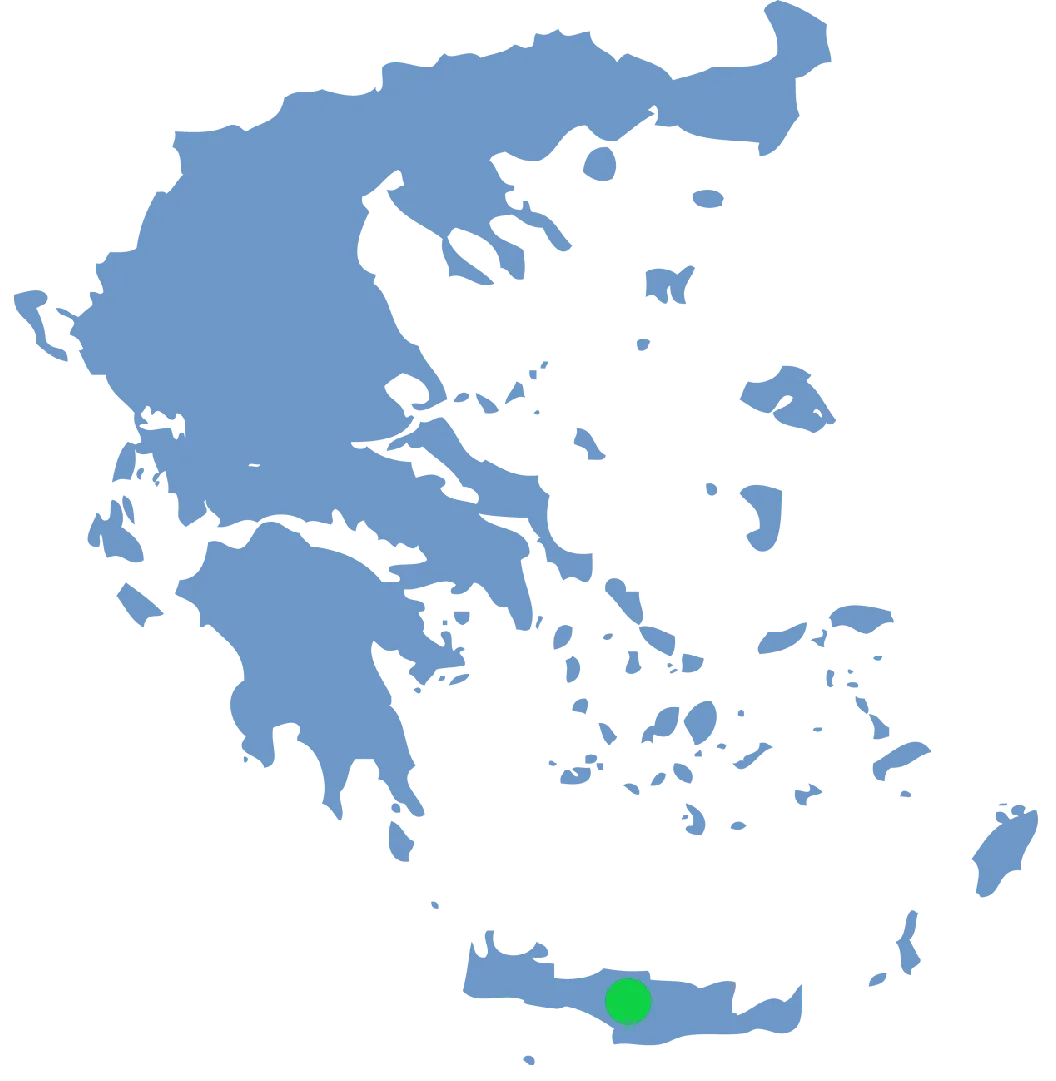 Crete is the largest island in Greece, located in the eastern Mediterranean. Its name is derived from the Greek word "Kriti," which is believed to have its roots in the ancient Greek myth of the abduction of Europa by Zeus.
According to the myth, Europa was a Phoenician princess who caught the eye of Zeus, who transformed himself into a bull to carry her away to Crete. The word "Kriti" is thought to have come from the word "kreta," which means "bull" in ancient Greek.


Another theory on the origin of the name Crete comes from the ancient Greek word "keras," which means "horn." The island's shape somewhat resembles that of a horn, which could have led to its name.


During the Roman era, Crete was known as "Creta," which is similar to its modern-day name. The island played an important role in the Roman Empire, serving as a center for agriculture and trade.


Throughout its history, Crete has been ruled by various civilizations, including the Minoans, the Mycenaeans, the Venetians, and the Ottomans. Today, it is a popular tourist destination known for its beautiful beaches, ancient ruins, and rich cultural heritage.


In conclusion, the name "Crete" has its origins in ancient Greek mythology, specifically the story of the abduction of Europa by Zeus. Its name may also be derived from the Greek word for "horn," reflecting the island's shape. Regardless of its origins, Crete has a fascinating history and remains a popular destination for visitors from all over the world.
Family-friendly activities to enjoy in Crete
Waterparks
Water parks are a great way to have fun and beat the heat during summer holidays. Crete is home to several water parks, with Watercity and AquaPlus being two of the most popular ones.
Watercity is located in Anopolis, near Hersonissos and is the largest water park on the island. Some of the park's highlights include the Kamikaze slide, the Black & Red Hole, Aqua Slalom, the Lazy River and a big Wave Pool. There are also several pools and play areas for younger children, as well as restaurants and snack bars.
AquaPlus is situated in Hersonissos and offers a variety of attractions for all ages. The park boasts a wide range of rides and attractions, from thrilling slides like the Crazy River and Black Hole, to more relaxed attractions like the Lazy River. AquaPlus also offers plenty of space for sunbathing and relaxation, as well as several food and drink options.
Both water parks are open during the summer season and offer a fun day out for families and friends. With plenty of attractions, slides, and pools to enjoy, visitors of all ages are sure to have a great time.
Horse riding
Horse riding is a great way to explore the natural beauty of Crete and a fun activity for families to experience the island's beautiful countryside. There are many equestrian centers throughout the island that offer horse riding experiences for all ages and skill levels.
Whether you're a seasoned rider or a beginner, there's an experience for everyone. Most equestrian centers offer guided tours through the mountains and countryside, as well as lessons for those who want to learn more about riding and caring for horses.
One of the best things about horse riding in Crete is the opportunity to explore areas of the island that are off the beaten path. You can ride through olive groves, vineyards, and along mountain trails with stunning views of the Aegean Sea.
There are also beach rides available for those who want to experience the breathtaking coastline of Crete. Imagine galloping along the sand with the waves crashing beside you – it's an unforgettable experience.
So, whether you're looking for a fun family activity or a romantic adventure, horse riding in Crete is a fantastic option.
Aquariums
Cretaquarium
and
Aquaworld
are two popular aquariums in Crete that are worth visiting.
Cretaquarium, located in Gournes, Heraklion, is one of the largest aquariums in Europe and hosts a variety of marine life from the Mediterranean Sea. Visitors can observe over 2,500 species of fish, invertebrates, and other sea creatures, including sharks, rays, octopuses, and jellyfish, among others. The aquarium features a series of themed exhibitions, such as the Mediterranean Fish, the Great Pelagos, the Shallows, and the Dangerous Ocean. Cretaquarium also offers interactive educational activities for children and adults, including workshops, guided tours, and diving experiences.


Aquaworld, located in Hersonissos, is a smaller family-run aquarium that showcases the diverse marine life of the Aegean Sea. The aquarium is home to a collection of marine animals, including octopuses, eels, sea turtles, and various fish species. Aquaworld also features a reptile house, where visitors can observe and learn about snakes, lizards, turtles, and other reptiles. Additionally, the aquarium offers a variety of interactive experiences, such as feeding sessions, reptile handling, and a chance to swim with sea turtles.
Both aquariums are great options for families with children and offer an educational and entertaining experience for visitors of all ages.
Beaches
Crete is known for its beautiful beaches, many of which are perfect for families with children. Some of the most family-friendly beaches include Elafonisi, Falassarna, and Stalis.
Outdoor adventures
Families can enjoy many outdoor activities in the island's stunning natural scenery. Please check some proposals below:

Hiking
Crete has a range of hiking trails for all abilities, from easy strolls to challenging treks. The Samaria Gorge is a must-visit for adventure-seekers, with its rugged terrain and stunning scenery.

Jeep Safari
A Jeep safari is a great way to explore the island's hidden gems, from remote mountain villages to secluded beaches. With an experienced guide, families can venture off the beaten path and discover the island's natural beauty.

Quad Bike Safari
Quad bike safaris are a popular outdoor adventure activity for those visiting Crete. It offers a unique way to explore the beautiful landscapes of the island. The tours usually include a guide who will lead you through scenic routes, off-road tracks, and picturesque villages. Along the way, you will have the opportunity to enjoy panoramic views, observe the local wildlife, and learn about the island's history and culture.

Canyoning
For those who love a challenge, canyoning is an exciting way to explore the island's gorges and canyons. This activity involves rappelling, jumping, and swimming through natural watercourses, and is a great way to get up close and personal with Crete's stunning natural landscapes.

Sea kayaking
Families can take to the sea and explore Crete's coastline by kayak. With crystal-clear waters, hidden coves, and stunning sea caves to discover, sea kayaking is a fun and adventurous way to explore the island.
When is the best time to visit Crete?
The best time to visit Crete is from April to mid-June and from September to November. During this time, the weather is warm but not too hot and there are fewer tourists compared to the peak season of July and August.

During summer months, temperatures can reach up to 40°C and the island can get quite crowded. However, this is also the time when most of the events and festivals take place. If you plan to visit during the peak season, it is recommended to book your accommodation and car rental well in advance.
What is the approximate cost to travel to Crete from Europe?
The cost of traveling to Crete from Europe can vary depending on factors such as the departure city, time of year, and type of transportation. Generally, the cost of round-trip flights from major European cities to Crete can range from 100 to 400 euros, depending on the season and airline.

Ferry tickets are also available for those who prefer to travel by sea, and prices vary depending on the departure point and type of ticket. Additionally, the cost of accommodations, food, and activities can vary depending on the traveler's budget and preferences. It is recommended to do research and compare prices before planning a trip to Crete.
Which is the most suitable vehicle for rent to drive around Crete island?
If you are travelling as a couple or solo, a small or medium-sized car would be the most suitable vehicle to drive around Crete island. The island has a mix of well-maintained highways and rural roads, some of which can be narrow and winding, especially in mountainous areas or near the coastline. It is important to have a vehicle that can navigate these types of roads easily while also providing good fuel economy.

For families, we recommend renting a family station Wagon, a 7- or 9-seater minivan or an SUV. These vehicles offer ample space for both passengers and luggage, making them comfortable for longer journeys. They are also practical for families with children, as they can accommodate child seats and strollers easily. 

A car with air conditioning is also recommended during the hot summer months, this is why all our vehicles come with an A/C system. At Autocreta Car Rentals we offer a wide variety of city cars, minivans and SUVs, with options such as air conditioning, automatic or manual transmission, with Petrol or Diesel engine, to make your road trip in Crete as comfortable and stress-free as possible.
What kind of food can we eat in Crete?
Cretan cuisine is one of the most diverse and delicious in Greece. The cuisine of Crete is characterized by the use of fresh ingredients, such as vegetables, fruits, and herbs, as well as local meats and seafood. Cretan food is known for being healthy and nutritious, with many of its dishes based on the famous Mediterranean diet. Here is a closer look at some of the traditional Cretan dishes that you must try during your visit.

Dakos
Dakos is a famous Cretan dish that is essentially a barley rusk topped with tomato, feta cheese, and herbs. It is a great snack or starter and is perfect for those who love a good Greek salad.
Kalitsounia
Kalitsounia are small cheese or herb pies that are a favorite Cretan snack. They are typically made with soft, creamy mizithra cheese or a mixture of herbs and greens such as dill, mint, or spinach.
Boureki
Boureki is a savory Cretan dish that is made with zucchini, potatoes, and cheese, all baked together in a pie. It is a delicious and filling dish that is perfect for vegetarians.
Staka
Staka is a creamy, buttery sauce made from sheep's milk that is commonly used in Cretan cuisine. It is often served with vegetables or meat dishes and is a perfect accompaniment to Cretan bread.
Gamopilafo
Gamopilafo is a traditional Cretan wedding dish that is made with rice, chicken or lamb, and a rich broth. It is typically cooked in a clay pot, and its distinct flavor comes from the use of cinnamon and other spices.
Snails
Cretan cuisine also features snails, which are typically served in a savory tomato sauce or simply boiled in salted water with herbs. They are a delicious delicacy and are definitely worth trying.
Honey and Nuts
Cretan honey is known for its unique taste and is often used in desserts such as baklava or galaktoboureko. Nuts, such as almonds and walnuts, are also a common ingredient in Cretan desserts and are used to make a variety of sweets.
Sarikopites
A type of pie made with phyllo pastry filled with a mixture of fresh goat cheese, eggs, and herbs. It is a popular dish during Easter and other special occasions.
Melitzanosalata
A dip made with roasted eggplants, garlic, olive oil, and lemon juice. It is often served as a meze with bread or vegetables.
Feta fournou
Feta fournou is a popular Greek dish that is typically served as an appetizer. The dish consists feta cheese with olive oil over the cheese, chopped tomatoes, onions and garlic on top, baked in the oven, along with various herbs and spices. The result is a delicious and savory dish that is perfect for sharing.
Pastitsio
Pastitsio is a traditional Greek dish that is often served at family gatherings and celebrations. It is a type of baked pasta dish that is layered with a hearty meat sauce and topped with a creamy béchamel sauce. The dish is similar to Italian lasagna, but it has a distinct flavor that is uniquely Greek.
The meat sauce for pastitsio is typically made with ground beef or lamb, tomatoes, onions, and a variety of herbs and spices. The pasta is usually ziti or penne, but other types of pasta can be used as well. The béchamel sauce is made with butter, flour, milk, and cheese, and it is typically flavored with nutmeg.
Saganaki
Saganaki cheese is a popular appetizer in Greek cuisine that is made by frying a slice of cheese until it is golden brown and crispy on the outside, while still melted and gooey on the inside. The most common type of cheese used for saganaki is kefalotyri or graviera. Saganaki cheese is often served as part of a meze platter, accompanied by other small plates of food, or as a standalone dish. It is typically garnished with lemon wedges and served hot, straight from the frying pan. Saganaki cheese is a must-try dish for cheese lovers visiting Crete and is easily found in restaurants and tavernas throughout the island.
Moussaka
Mousaka is a traditional Greek dish made with layers of sliced eggplant, potatoes, and spiced ground meat, topped with a creamy béchamel sauce and baked until golden brown. It is a hearty and satisfying meal that can be found in most Greek restaurants and homes.
Gemista, the food of spring
Gemista, also known as Yemista, is a popular traditional dish in Greece and Crete, especially during the spring and summer months when fresh vegetables are in abundance. The dish is typically made with large bell peppers, eggplants, squashes and tomatoes that are hollowed out and stuffed with a flavorful mixture of rice, herbs, and other ingredients.
The stuffing can vary depending on personal preference and regional variations, but common ingredients include rice, onions, garlic, parsley, dill, mint, and sometimes ground meat like beef or lamb. The mixture is then stuffed into the vegetables and baked in the oven until tender and fragrant.
Gemista is a nutritious and delicious meal that is perfect for a light lunch or dinner. It is often served with a side of feta cheese and crusty bread. In addition to being delicious, gemista is also a great way to use up leftover vegetables and make the most out of seasonal produce.
If you're planning a trip to Crete during the spring or summer, be sure to try gemista at a local taverna or restaurant. You won't be disappointed by this flavorful and comforting dish that captures the essence of the Mediterranean diet.

Antikristo
Antikristo is a traditional way of cooking meat on the island of Crete. The name Antikristo literally means "anti-clockwise" and refers to the way the meat is cooked. A whole lamb or goat is usually prepared for this method of cooking, which involves spitting the animal and slowly roasting it on a fire made of olive wood or vine twigs.

The meat is slowly turned over the fire, with the skin-side facing the flames, until it is crispy and golden brown. This method of cooking is popular in the mountainous regions of Crete and is often served at festive occasions such as weddings, baptisms, and other celebrations. It is usually accompanied by traditional Cretan side dishes, such as dakos, feta cheese, and olives, and is best enjoyed with a glass of raki or red wine.


Exploring the Monasteries and Churches of Crete
Crete is home to a vast number of monasteries and churches, each with their own unique history and architectural style. Many of these religious sites date back to the Byzantine era and have been well-preserved over the centuries.
Visitors can explore the stunning frescoes and intricate mosaics that adorn the walls and ceilings of these ancient buildings, as well as admire the intricate details of the stone carvings and sculptures that decorate the facades.
Some of the most notable monasteries in Crete include the Monastery of Arkadi, the Monastery of Preveli, and the Church of Panagia Kera. These sites not only offer visitors a glimpse into the island's religious heritage, but also provide a peaceful respite from the hustle and bustle of modern life.