Check availabilities
Our fleet is one of the most variable to be found, including: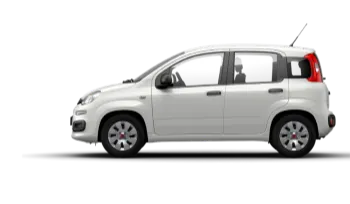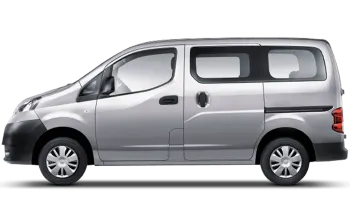 DRIVING AROUND CRETE BY CAR! WHICH VEHICLE TO CHOOSE?
The best way to get to know the island and discover all its secrets is to rent a car in Crete. Find out which is the best option for you:


If you are planning to visit Crete by car, you should know that the state of the roads is good and that everything is fairly well connected, making it easy to get around by car.

So which one to choose? The truth is that the island has some specific characteristics, but not all travelers are the same. Let's check some recommendations according to the type of traveler.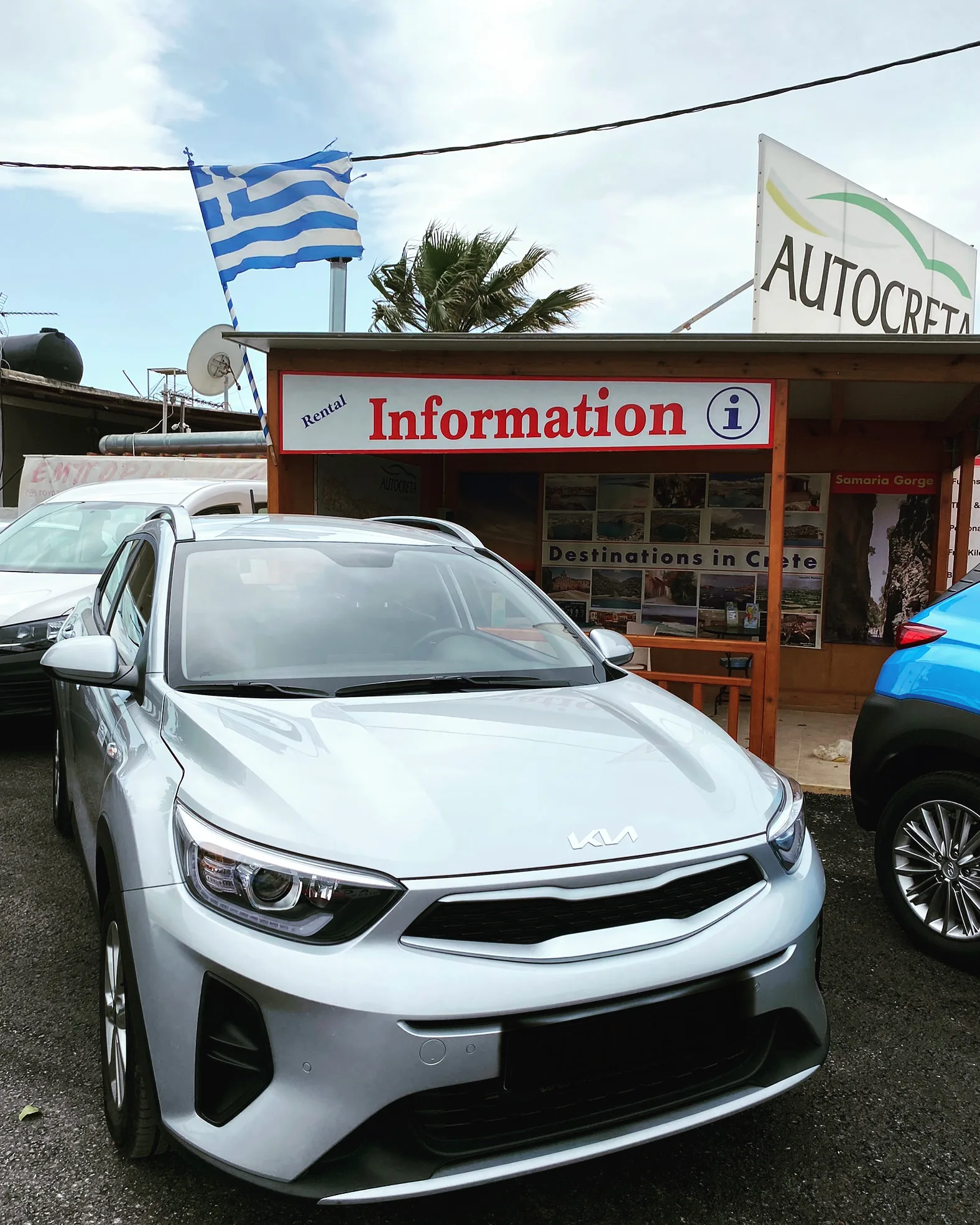 LOW COST TRAVELER
Low cost traveler is characterized by choosing the cheapest car of all, in order to spend as little as possible during the trip to Crete. In that case, among the cheapest options some samples of Economy cars are the Kia Picanto, the Fiat Panda or something similar.


Without a doubt, this option is great value for money, more than enough for a couple or a single person looking to rent a car and pay the minimum.

TRAVELLING WITH FAMILY OR WITH FRIENDS
In the case of a trip with family or friends, choosing the ideal car will depend on the specific number of people. Although standard Medium vehicles like Renault Clio, Skoda Fabia, Hyundai i20 or similar have 5 seats, you can find options with 6 or 7 seats, such as Minivans like VW Caddy, Renault Grand Scenic or similar. 


The Nissan Primastar or VW Transporter or similar is a type of van Minibus that is ideal for those who travel in a group as it can fit up to 9 passengers including their luggage. So it is great if you are looking for such a vehicle. 


For families or couples travelling together, you may find other incredible Family vehicles such as Full-sized hatchback cars as Hyundai i30 or Peugeot 308, Family Station Wagon like Ford Focus Estate or Skoda Fabia Combi which is also very popular option.

FOR THE MOST ADVENTUROUS
If you consider yourself an adventurous person, the car you are looking for is an SUV like Hyundai Kona.
With this type of vehicle you will have no limits and you will be able to move anywhere on the island, with comfort. 


If you love adventure and this type of vehicle, with an SUV or a Crossover you will enjoy Crete even more and you will be able to get to know the island much better. Do not hesitate!

FOR THOSE LOOKING FOR A CONVERTIBLE
Feeling Crete without a roof in the car is a way to enjoy more of the island while touring it. Therefore, you can rent a convertible car such as the Audi A3 or Fiat 500 Cabrio. They are very beautiful cars with personality, which will undoubtedly help you to enjoy the tour of the island, with plenty of sun.

AUTOMATIC! THE RELAX OPTION
For those who feel "lazy" while driving, an Automatic Transmission car might be the best option if they want to drive throughout Crete by car and be more relaxed.
TIP: BOOK YOUR CAR EARLY IN ADVANCE
When travelling in Crete, it is important that you book your rental car, well in advance. Crete is a very popular destination and especially during summer season, demand is extremely high and that could take you searching a car last minute, but without luck. And if you find available car, prices will be much more higher.

Taking into account that demand is very high, remember to be proactive, to get your rental vehicle with the best value for money.

We hope we have helped you choose the ideal vehicle to explore Crete!

Car Hire in Gouves | Affordable Prices & Wide Range of Vehicles with Autocreta
Are you planning a trip to Gouves and looking for a reliable and convenient car rental service? Look no further than Autocreta Car Hire, your trusted partner for exploring the hidden gems of Crete.

Located just a short distance from the bustling city of Heraklion, Gouves is a charming coastal town that offers a range of attractions and activities for visitors to enjoy. Whether you're looking for a peaceful getaway or an action-packed adventure, Gouves has something for everyone.

With Autocreta car hire, you can easily explore the town and the surrounding areas, including the picturesque villages of Kato Gouves, Skotino, and Ano Gouves, which offer stunning views of the countryside and the sea. You can also visit the nearby Cretaquarium, which is home to a diverse range of marine life, or take a stroll along the beautiful sandy beaches of Gouves.

Another popular destination close to Gouves is the historic town of Heraklion, located just a short drive away. Here, visitors can explore the ancient Palace of Knossos and the Heraklion Archaeological Museum, which houses an impressive collection of Minoan artifacts.
Other nearby attractions include the picturesque village of Koutouloufari, the stunning beaches of Stalis and Malia, and the traditional mountain village of Kritsa. With a rental car from Autocreta, you can easily discover all that the region has to offer.



At Autocreta, we offer a range of benefits and services to make your car rental experience as convenient and enjoyable as possible. Our online booking system is easy to use and allows you to select the car type, pick-up and drop-off locations, and rental period that best suits your needs. Plus, we offer free cancellation up to 72 hours before your rental start date, ensuring that you have the flexibility to change your plans if necessary.
We also provide a range of optional extras including, child seats, usb plugs and additional driver, to enhance your driving experience and ensure your safety on the road. And with our 24/7 customer support, you can always reach out to us if you have any questions or concerns during your rental period.

We offer a variety of car types to suit your needs, including economy cars, compact city vehicles, midsize comfort cars, family cars, SUVs and many more. All of our rental cars are fully equipped with air conditioning, power steering and central locking, to ensure a comfortable and hassle-free driving experience. 


Our prices are final, with all insurance coverages included, such as:
CDW insurance with excess
Theft & fire protection
Personal accident insurance
Third-party liability insurance
These coverages provide you with peace of mind while driving on the roads of Gouves and throughout Crete. Additionally, we offer optional extra coverage, such as SCDW with reduced excess, for those who wish to further reduce their liability in the event of an accident or damage to the vehicle.

So why wait? Book your car rental with Autocreta today and discover the hidden gems of Gouves and the surrounding areas at your own pace.
FAQs for car hire in Gouves
What documents do I need to provide in order to rent a car in Gouves?
You will need a valid driver's license, passport or ID card, and a valid credit or debit card in your name.
How old do I have to be to rent a car in Gouves?
You must be at least 23 years old and have held a valid driver's license for a minimum of two years. For more information, please refer to our General Rental Conditions.
What type of cars do you offer for rent in Gouves?
We offer a wide range of car types to suit your needs, including economy cars, compact cars, SUVs, convertibles and minivans.
What is included in the rental price?
Our rental prices include full insurance CDW with Excess, Public liability insurance, theft & fire insurance, unlimited mileage, 24/7 roadside assistance and local taxes. Additional coverage options are available at an extra cost.
Can I add an additional driver to my rental agreement?
Yes, one additional driver can be added to your rental agreement without charge.
Can I drive with my rental car off road or to Balos?
No, driving off-road is strictly prohibited and is a violation of the rental agreement. Any damages that occur due to off-road driving (e.g Balos road, other similar roads, etc.) will not be covered by the insurance and the renter will be fully responsible for any resulting costs.
What is your fuel policy?
We provide our rental cars with a certain amount of fuel and you should return it with the same level as well.
What is your cancellation policy?
We offer free cancellation up to 72hours prior to the rental start time. Cancellations made less than 72 hours before the rental start time, may incur a cancellation fee.


Top 10 Activities to Experience in Gouves, Crete: Explore the Best of this Charming Seaside Town
Beach Relaxation: Gouves is blessed with beautiful sandy beaches where you can soak up the sun, swim in the crystal-clear waters, and indulge in water sports activities such as snorkeling, jet skiing, and paddleboarding.
Water Park Fun: Spend a thrilling day at the nearby Watercity Waterpark, located just a short drive from Gouves. Enjoy a variety of water slides, lazy rivers, wave pools, and other exciting attractions suitable for all ages.
Historical Exploration: Visit the nearby ruins of the Minoan Palace of Knossos, one of the most important archaeological sites in Crete. Discover the remnants of the ancient civilization and learn about the fascinating history of the Minoans.
Cretan Cuisine Experience: Explore the local tavernas and restaurants in Gouves to indulge in traditional Cretan cuisine. Taste delicious dishes made with fresh local ingredients, such as dakos (barley rusk salad), souvlaki (grilled meat skewers), and kalitsounia (cheese pies).
Wine Tasting: Embark on a wine tasting tour in the surrounding areas of Gouves and discover the rich flavors of Cretan wines. Visit local wineries, learn about the winemaking process, and sample a variety of indigenous grape varieties.
Hiking and Nature Walks: Explore the natural beauty of Gouves by taking a hike or nature walk in the nearby countryside. Discover scenic trails, lush olive groves, and stunning viewpoints that offer panoramic views of the coast and surrounding landscapes.
Nightlife and Entertainment: Gouves offers a vibrant nightlife scene with a variety of bars, clubs, and live music venues. Enjoy a night out with friends, dance to the latest tunes, and experience the lively atmosphere of the town after dark.
Boat Excursions: Embark on a boat excursion from the nearby marinas and explore the breathtaking coastline of Crete. Discover hidden coves, secluded beaches, and enjoy swimming and snorkeling in the crystal-clear waters.
Traditional Village Visits: Take a day trip to the traditional Cretan villages surrounding Gouves, such as Koutouloufari and Piskopiano. Immerse yourself in the local culture, wander through charming streets, and visit quaint shops selling handmade crafts and local products.
Spa and Wellness: Indulge in relaxation and pampering at one of the spa and wellness centers in Gouves. Treat yourself to a rejuvenating massage, enjoy a sauna session, or unwind with a yoga class to enhance your well-being.
With these diverse activities, Gouves offers something for everyone, ensuring an unforgettable experience during your visit to this charming seaside town in Crete.
Discover the Authentic Flavors of Gouves: Top Tavernas to Try
Peponis Taverna: A charming family-run taverna offering a warm and inviting atmosphere. They specialize in traditional Cretan cuisine, serving delicious dishes made with locally sourced ingredients. Don't miss their mouthwatering grilled meats and fresh seafood options.
Island Restaurant: Situated on the sea frontline, Island Restaurant offers a delightful dining experience with beautiful views. They serve a variety of Greek and Mediterranean dishes, including freshly caught fish, flavorful souvlaki, and homemade desserts. Enjoy the friendly service and relaxing ambiance.
Knossos Greek Taverna: Step into a traditional Greek setting at Knossos Greek Taverna. This taverna is known for its authentic Greek flavors and generous portions. Indulge in classic dishes like moussaka, stifado, and grilled lamb, accompanied by a selection of local wines.
Divina Crete: Offering a mix of traditional and modern Greek cuisine, Divina Crete presents a creative menu with a focus on high-quality ingredients. Their dishes are beautifully presented, and the cozy atmosphere adds to the overall dining experience. Don't forget to try their signature cocktails and homemade desserts.
Sirroco Restaurant: Located in a picturesque setting, Sirroco Restaurant combines breathtaking sea views with delectable food. They specialize in seafood and Mediterranean cuisine, showcasing the freshest ingredients from the region. Sit back, relax, and enjoy a memorable dining experience.
These tavernas in Gouves provide a wonderful opportunity to savor the flavors of Cretan and Greek cuisine while immersing yourself in the local culture and hospitality. Exploring the local tavernas and restaurants in Crete is a delightful journey into the heart of Cretan cuisine, where you can savor the authentic flavors and create unforgettable dining memories.