Check availabilities
Our fleet is one of the most variable to be found, including: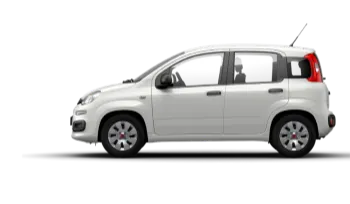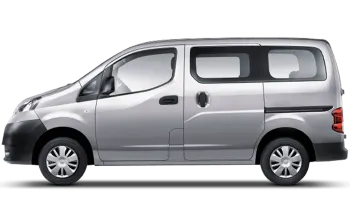 Agia Pelagia: A Seaside Gem on the Shores of Heraklion to drive with your rental car
Located just 20 km northwest of Heraklion, the bustling capital of Crete, Agia Pelagia is a charming seaside village that offers a picturesque retreat from the more tourist-heavy areas of the island. With its crystal-clear waters, beautiful beaches, and traditional charm, Agia Pelagia is an ideal destination for travelers seeking relaxation, natural beauty, and a taste of authentic Cretan life. In this article, we will explore the various attractions and experiences that make Agia Pelagia a must-visit destination on your journey through Crete.

Beach Lover's Paradise
One of the main attractions of Agia Pelagia is its stunning coastline, which features several beautiful beaches, each with its own unique charm. The main beach of Agia Pelagia is a crescent-shaped stretch of sand that is perfect for swimming, sunbathing, and water sports. The crystal-clear waters are calm and shallow, making it ideal for families with young children.
For those seeking a more secluded experience, nearby beaches such as Psaromoura, Mononaftis, and Lygaria offer a quieter atmosphere and equally stunning scenery. These beaches are easily accessible by car or a short walk along the coast, providing visitors with the opportunity to explore the diverse beauty of Agia Pelagia's shoreline.

Water Sports and Activities
In addition to sunbathing and swimming, Agia Pelagia offers a variety of water sports and activities that cater to adventure seekers and nature enthusiasts alike. The clear waters of the Aegean Sea provide excellent conditions for snorkeling and scuba diving, with several dive centers in the area offering guided dives and courses for all levels of experience.
Other popular water sports in Agia Pelagia include kayaking, stand-up paddleboarding, and jet-skiing, allowing visitors to fully embrace the beauty of the coastline while engaging in thrilling outdoor activities.

Culinary Delights and Traditional Tavernas
Agia Pelagia is renowned for its delicious and authentic Cretan cuisine, which can be enjoyed at the numerous tavernas that line the waterfront. These traditional eateries serve a variety of dishes made from fresh, local ingredients, such as succulent seafood, grilled meats, and flavorful salads.
Be sure to sample some of the local specialties, such as dakos (a Cretan bruschetta topped with tomatoes, feta cheese, and oregano) or kalitsounia (sweet or savory cheese pastries). Pair your meal with a glass of local wine or raki, a traditional Cretan spirit, for a truly immersive culinary experience.

Exploring the Surroundings
While Agia Pelagia itself is a charming destination, its location also makes it an ideal base for exploring the many attractions that the Heraklion region has to offer. Some nearby points of interest include:
The Palace of Knossos: Just a short drive from Agia Pelagia, the Palace of Knossos is the most famous Minoan site on Crete and a must-visit destination for history enthusiasts. Visitors can marvel at the well-preserved ruins and learn about the fascinating Minoan civilization that once thrived on the island.
The Monastery of Savathiana: Nestled in the nearby hills, the Monastery of Savathiana is a serene and spiritual retreat that offers visitors a glimpse into the religious history of Crete. The monastery, which dates back to the 16th century, features beautiful architecture, lush gardens, and stunning views of the surrounding countryside.


Experience Agia Pelagia like a local with Autocreta car rentals!